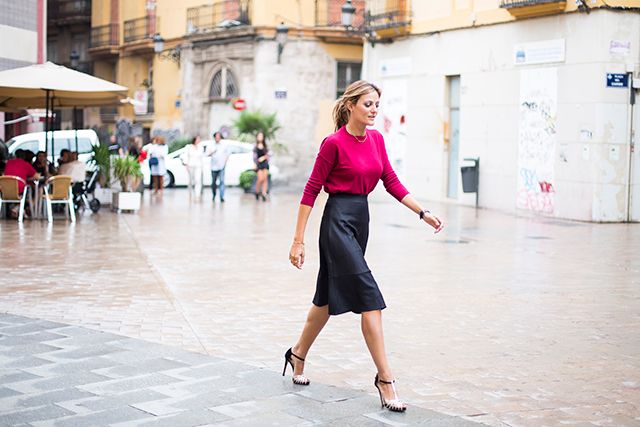 Me he vuelto cómoda. Me he bajado de los tacones. Últimamente os muestro looks mucho más casual, pero no quiere decir que no cambie de registro según la situación. Hoy tiro de archivo para enseñaros otro de los looks que llevé a la semana de la moda de Valencia hace algunas semanas. Por instagram os encantó. Hoy os lo enseño en detalle. Nada más elegante que una bonita falda midi y unos bonitos zapatos. Cuando vi esta falda en la tienda me pareció increíble lo bonita que era con esa textura en relieve y a la vez tan sencilla pero con ese toque. El resto, un bonito pullover agranatado y voilá. Me lo llevo a mi terreno. Las tendencias están muy bien, pero hay que adaptarlas a nuestro estilo personal si no queremos caer en el disfraz. Espero que os guste el look de hoy y mañana desfiles en el blog! Feliz viernes a todos! y Gracias a todos por ser parte de esta gran familia.
YA SOMOS 11 K EN INSTAGRAM!
xoxo!!
In the last posts I showed you many sporty looks. I feel very comfy with jeans, slipons, oversized shirts...but in my life I must change my style depence on the situation. This is the last outfit I wore some weeks ago to attend Valencia Fashion week. A midi black skirt and a burgundy pullover is a perfect match to office looks this autumn. Elegant, sexy and chic outfit that I hope you like. I want to share with you we are 11 K followers on instagram and fell happy to be part of this big family that grows every day. Many thanks!!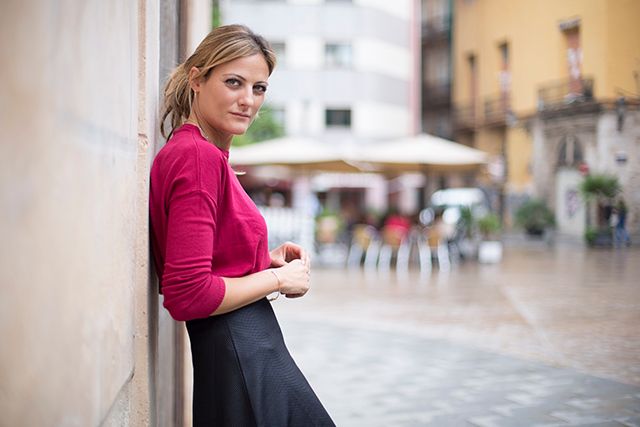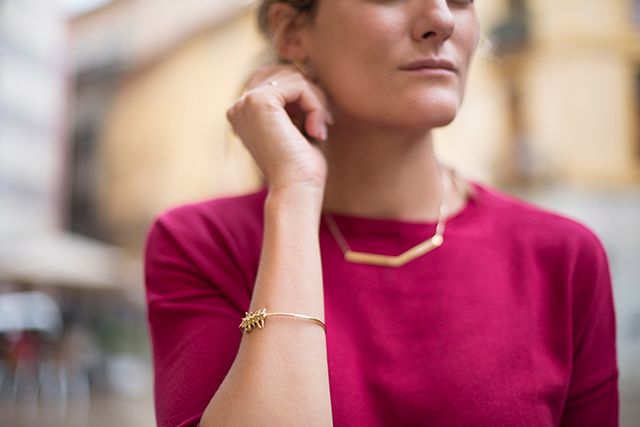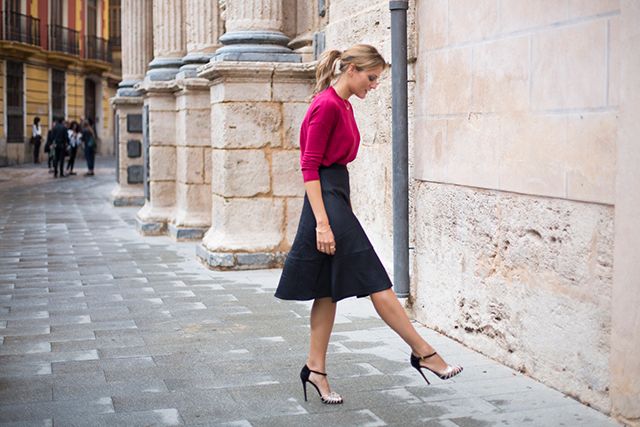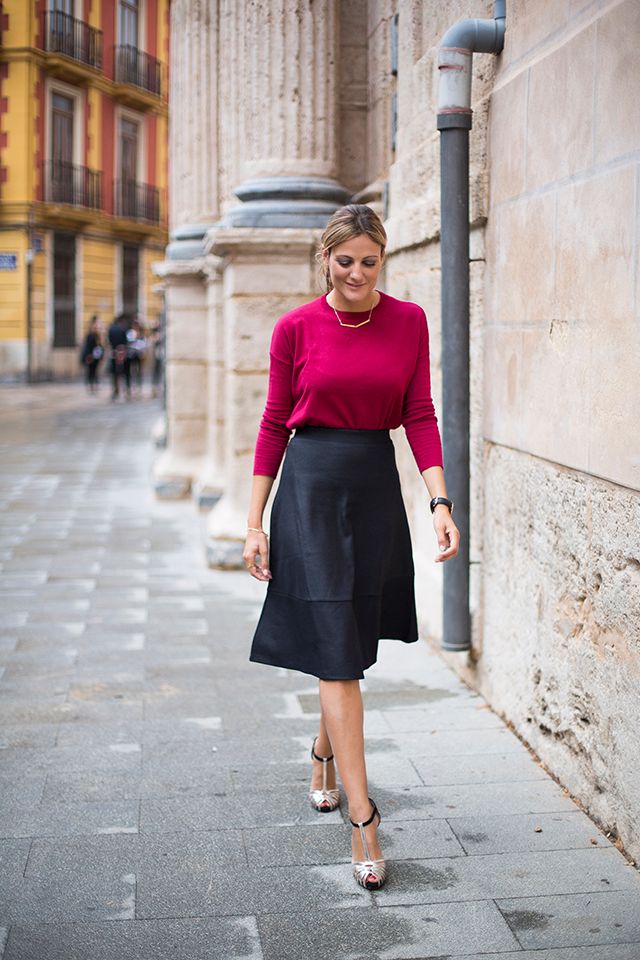 Jersey/Sweater: ZARA (aw14), Falda/Skirt: H&M (aw14), Zapatos/Heels: ELIE SAAB, Pulsera/Bracelet: ELENA ESTAUN, Collar/Necklace: DIME QUE ME QUIERES.